Welcome to St. Jude The Apostle Parish
We are proudly a
Respect Life Community
.
For more information, please download the latest
bulletin
,
Vision Statement
St. Jude the Apostle is a Roman Catholic community committed to knowing our Christian Faith. We are a welcoming community striving to live in the truth of the Gospel, with love in service to others. Led by the Holy Spirit and rooted in the Eucharist, we believe in the dignity of each person and that all life is sacred
"Honoring the Past - Building the Future"
Mass Times
Weekday Masses
Tuesday & Thursday

6:45 am

---

Monday - Saturday

9:00 am
Eucharistic Adoration
Wednesday

9:30 am - 7:00 pm

---

Novena of Our Lady of Perpetual Help

9:00 am

---

Divine Mercy Chaplet

3:00 pm
Confessions
Saturday

4:00 pm

---

Confessions will be in a classroom in the parish hall with a screen, not in the church confessional. Signs will be provided to point the way.

---

Confessions are also heard by appointment.
Office Hours
Monday - Thursday

9:30 am - 4:30 pm

---

Friday

10:00 am - 3:00 pm
Dear Parishioners,
 This Monday, February 15th, as a parish we will begin the Consecration to St. Joseph. Every day there will be a reflection and prayers that can be found on the diocesan
website https://www.buffalodiocese.org/consecration-to-st-joseph
. I suggest you take this opportunity for spiritual growth. I will be doing it along with you. It will end with the consecration on March 19th.
Christ's Peace,
 Fr. Jim Kirkpatrick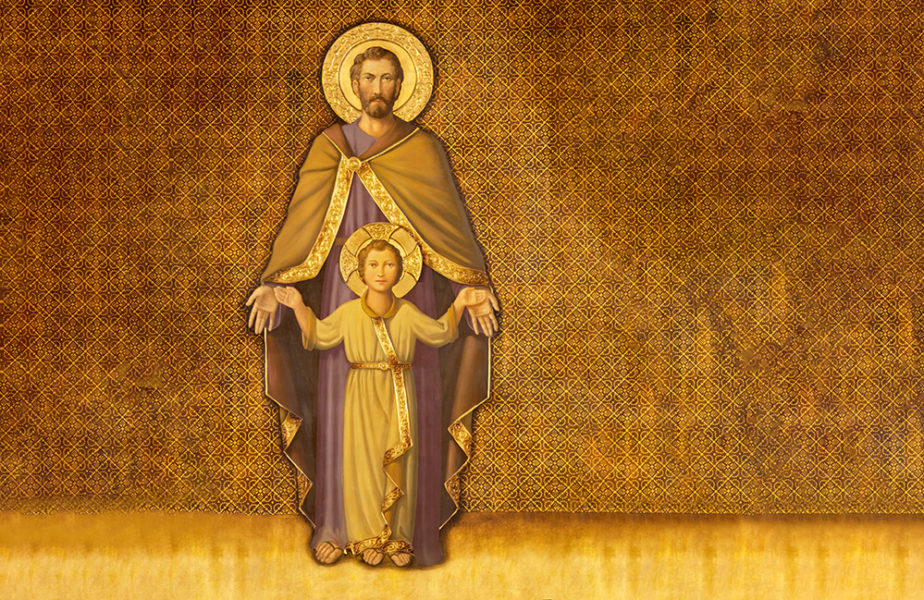 To make a 33-day consecration, we recommend using the following book: Consecration to St. Joseph: The Wonders of Our Spiritual Father.
You can also follow along with a PDF version by clicking here.
Please Note:
We are experiencing some technical difficulties with Streaming the Webcam. Thank you for your patience. We are working on the problem. Fr Jim will continue to stream masses on Facebook Live until this is resolved.